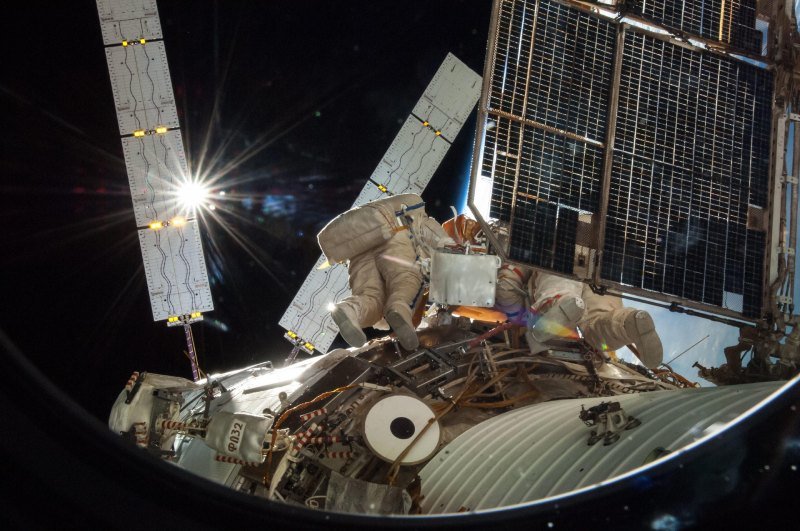 Campaign 67 Flight Engineers Oleg Artemyev and Denis Matveev of Roscosmos closed their spacewalk at 5:37 p.m. EDT today following 6 hours and 37 minutes. Russian spacewalk 52 started at 11:01 a.m. EDT to initiate another mechanical arm joined to the Nauka multipurpose research center module at the International Space Station by opening the seal of the Poisk mooring compartment airtight chamber.
Russian cosmonauts Artemyev and Matveev finished their significant goals for now in which they introduced and associated a control board for the European mechanical arm, a 37-foot-long controller framework mounted to the as of late shown up Nauka multipurpose research facility module. They likewise eliminated defensive covers from the arm and introduced handrails on Nauka. The arm will be utilized to move spacewalkers and payloads around the Russian section of the station.
For this spacewalk, Artemyev was wearing a Russian Orlan spacesuit with red stripes. Matveev was wearing a spacesuit with blue stripes. It was the fourth spacewalk in Artemyev's vocation, and the first for Matveev. It will be the fourth spacewalk at the station in 2022 and the 249th spacewalk for space station gathering, support, and updates.
During the following Russian spacewalk planned for Thursday, April 28, the pair will discard warm covers used to safeguard the arm during its July 2021 send off with Nauka. They will likewise flex the arm's joints, discharge send off restrictions, and screen the arm's capacity to utilize two hook installations.
Extra spacewalks are intended to keep furnishing the European automated arm and to enact Nauka's sealed area for future spacewalks.